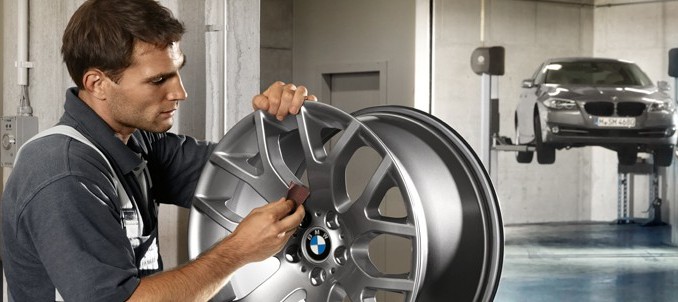 DAMAGE CONTROL: Wheel Repair and Dent Removal
Do your wheels have curb rash? Are your wheels de-laminating or did you hit a Pittsburgh pot hole and have an unsightly dent? Maybe you have a door ding or left your car out in a hail storm. Whatever may have happened to your ultimate driving machine, find out how Alloy Wheel Repair and Metal Menders can bring your beauty back to new, like the day you brought it home from the dealership.
This Saturday September 19, Alloy Wheel Repair located on 529 Keystone Drive in Carnegie, 15106 is opening their doors to host a tech session to explain the techniques they use to refurbish alloy wheels. Their technicians will be presenting these various techniques at 9:30 am and 12:30 pm. During this time you can schedule an estimate to repair your wheels.
Metal Menders will be joining us to explain their methods of dent removal from 10:30 am and 1:30 pm. Additionally, they will remove dents on the spot.
Both vendors will be offering exclusive Allegheny Chapter discounts. Snacks and beverages are provided courtesy of Alloy Wheel Repair.
If you have any questions, please contact:
Event Chair – Jeff Taylor
Webmaster – Emilio Veneziano