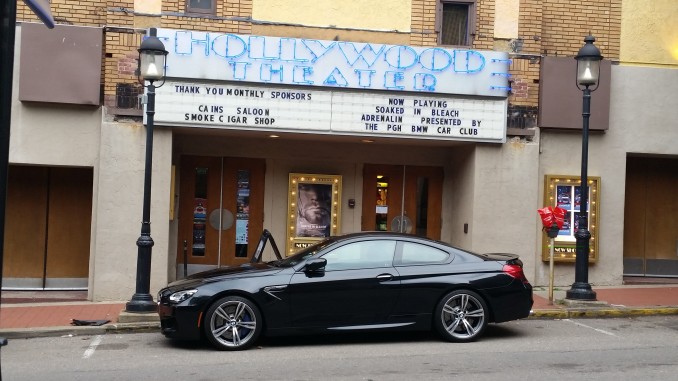 On Saturday, June 13th, there were 60 people who arrived at the Hollywood Theater in Dormont to watch the screening of Adrenalin.  The film drew enthusiasts from all corners. Along with the many familiar faces, there were a few that are not members of the chapter (yet!) but also share the passion.  I also had the pleasure of meeting one of our founding fathers and his lovely wife – Greg and Rosemary Linter.  Also notable attendees were Lynn Sontum and Lobb Family – Rich, Melanie and Elaine – who traveled from Johnstown to spend the evening.
The event raised a total of $600 that will go to the BMW CCA Foundation.  The donation will be made in honor of Frank C. "Bucky" Patek.  A huge thank you to Marianne Meehan for making this happen and to Mark Krchmar who worked with the Hollywood Theatre in addition to the North Way Christian Community Church who provided everyone with a place to park.
Thank you to all who attended!