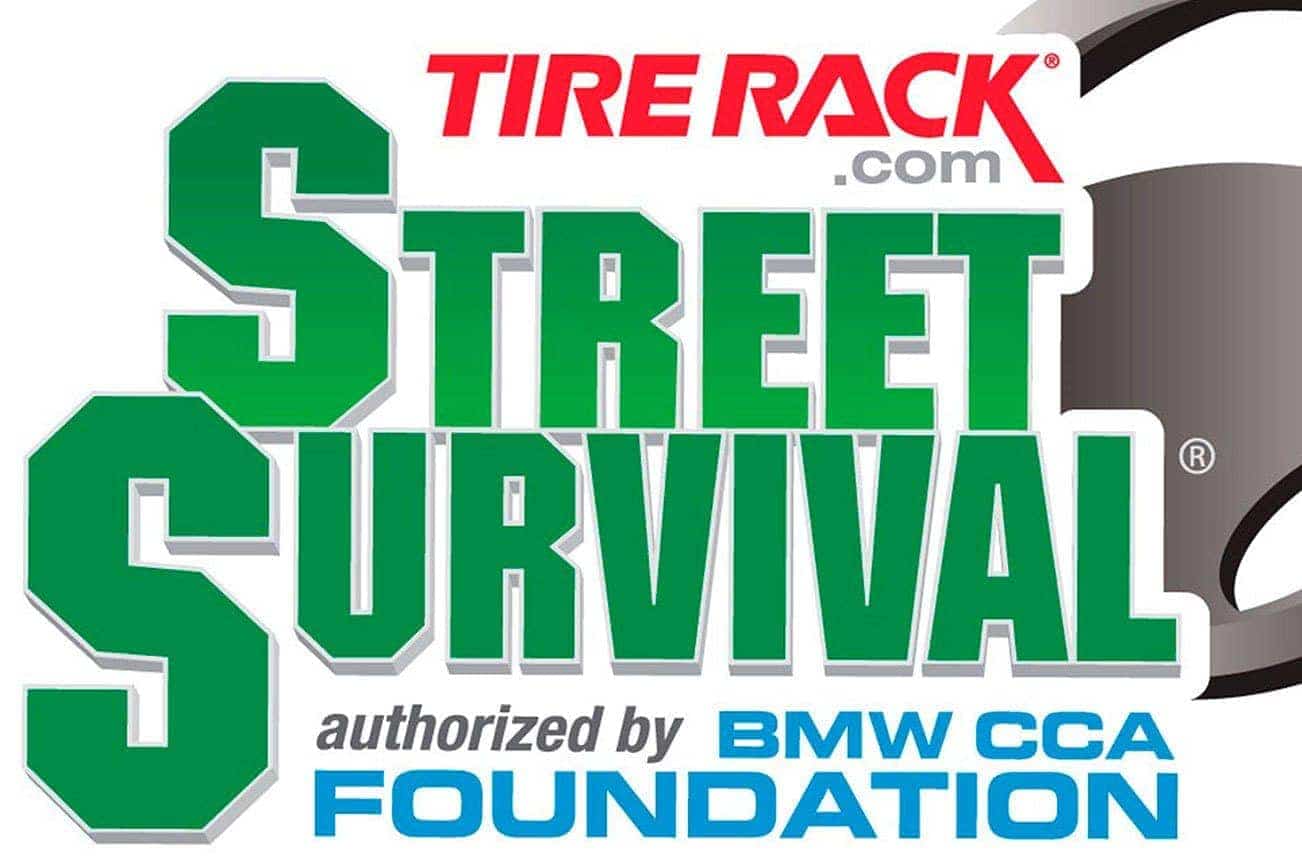 Through the volunteer efforts of members of the BMW Car Club of America and Canada, the SCCA, and the Porsche Club of America as well as other automotive enthusiasts who serve as personal coaches for each student, the Tire Rack Street Survival program has graduated students from more than 1,000 classes.
It's about more than DRIVING. It's about LIVING!
The school's aim is to reduce deadly car crashes involving teenagers by providing them a controlled setting where they can gain invaluable experience in car control, all with a knowledgeable coach always at their side helping them to understand how important experience is over guessing when the unexpected happens on the road. Thousands of volunteers gladly give of their time and talents to help our most valuable resource, young people, gain experience that will allow them to make educated decisions when driving, rather than guessing what to do and whether they, their passenger or others sharing the road with them, will live or die.
Scott Goodyear, veteran IndyCar driver and expert race analyst, has partnered with the Tire Rack Street Survival program after seeing how his own children have benefitted from what they've learned in this class. Goodyear has shared his expertise and knowledge as a professional driver with teen drivers at select Tire Rack Street Survival programs across the country. Read more. Also watch "Street Survival: From Parents' Perspective".
Primary emphasis of the school is a "hands-on" driving experience in real-world situations.
Driving is done in the student's own car to teach him/her about its handling limits and how to control them.
Qualified coaches are in the car with the student throughout the entire day.
The course is wet down (in part) to allow the student to experience "mistakes" at a very slow speed. In this class, mistakes are learning experiences.
Challenging driving courses are created in a controlled area to allow the student to experience abnormal car behavior and then teach him/her how to handle the new situation.
This is not a course for learning how to drive at high speeds. Safety and car control are the objectives.
*The driver must be a minimum of 15 years old (regardless of the minimum age for the state issuing the permit) and have had a permit for a minimum of ½ the time required by the state holding jurisdiction over that permit, (not the state that the school is located in) i.e. if the permit must be held for 6 months before the driver can take their driving test, then the student must have had the permit a minimum of 3 months.
For detailed information, school calendar/locations, rules and example course visit www.streetsurvival.org